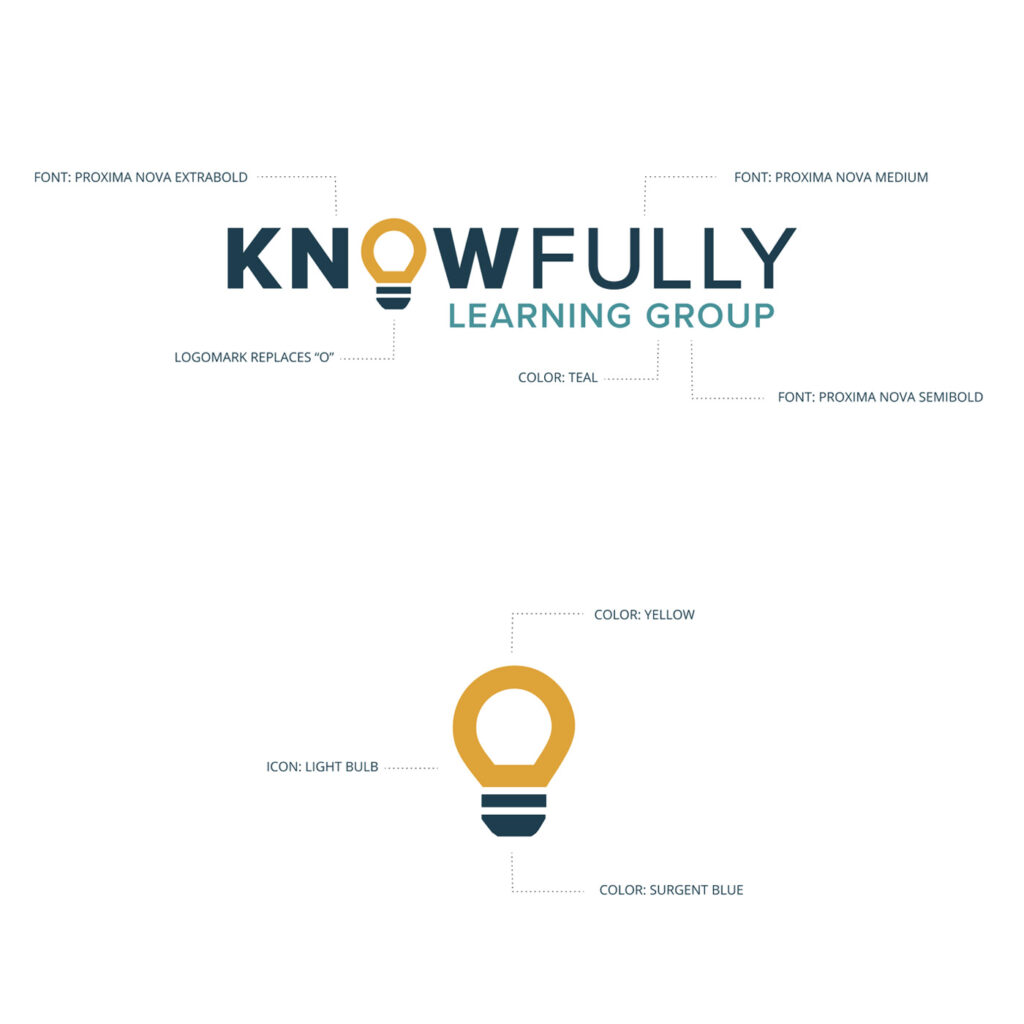 Project Brief
KnowFully Learning Group (KLG) was established in 2019, when the acquisition of PharmCon expanded Surgent McCoy's market beyond the financial and accounting fields.

KnowFully's brand personality is one that is intelligent, genuine, and versatile, representing the wide variety of education solutions we provide to an ever-growing and diverse family of customers and clients.
Our color palette was chosen to represent KLG at its core: competent, friendly, and current. The darker blue (Surgent Blue) is taken directly from Surgent's original palette, and is the unifying color included in all of the palettes for KLG's brands. Orange, a foundational color of the Surgent brand, was included and updated to a softer, more welcoming shade.
Proxima Nova had been used widely in Surgent's marketing prior to the establishment of KLG, tying the new brand back to its roots, while still giving it a fresh, clean feel. Proxima Nova is a geometric sans serif font. It has high legibility and works well both in print and digital formats. It is available in 7 weights and combines well with other fonts to provide design flexibility.

Our logomark, the lightbulb, was chosen to represent KnowFully's Bright Idea: letting our students take control of their education by providing them with learning platforms designed to meet their needs. KLG is adaptable and responsive, building systems that deliver targeted knowledge in formats that fit every user, based on dynamic data and decades of expertise.