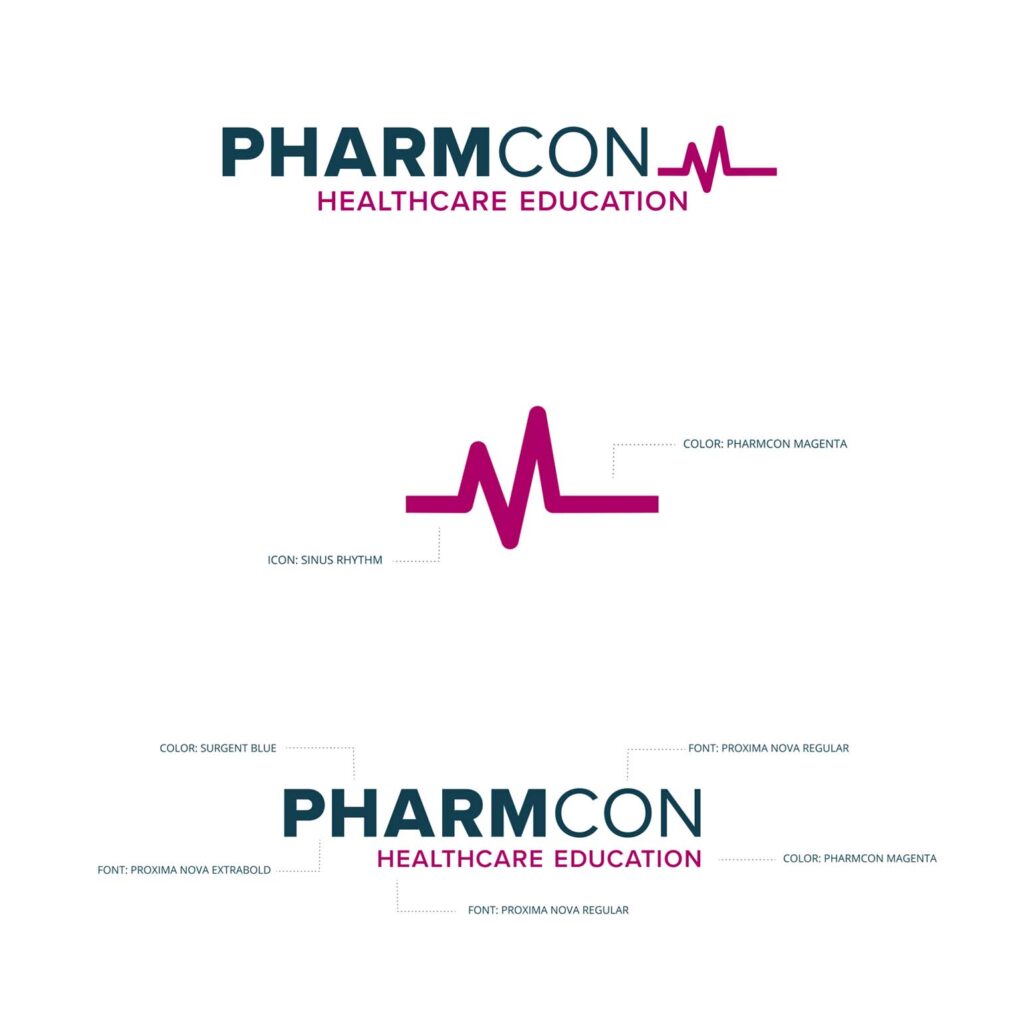 Project Brief
The PharmCon brand was updated as part of the overall rebranding initiative of the parent company, KnowFully Learning Group (KLG). With KLG now covering other education markets outside of accounting and finance, a unifying brand strategy was required. It had to acknowledge the diverse product offerings and demographics of the verticals, include strategy for incorporating newly acquired brands in the future, while still maintaining a coherent identity.

The new branding includes logos, color palette, design elements, and image style. The rollout included multiple website updates, presentations, sales materials, social media, video, product platforms, ads, along with other items.
Our color palette was chosen to represent Pharmcon's personality: bold, forward-thinking, and modern. The darker blue (Surgent Blue) is taken directly from Surgent's original palette, and is the unifying color included in all of the palettes for KLG's brands. Orange, a foundational color of the Surgent brand, was included and updated to a softer, more welcoming shade.
Proxima Nova had been used widely in Surgent's marketing prior to the establishment of KLG, tying the new brand back to its roots, while still giving it a fresh, clean feel. Proxima Nova is a geometric sans serif font. It has high legibility and works well both in print and digital formats. It is available in 7 weights and combines well with other fonts to provide design flexibility. The PharmCon logo features the same clean, modern font, and a dark teal (blue/green) primary color that is featured in the KnowFully logo.

The PharmCon logo mark is a stylized sinus rhythm, symbolizing PharmCon's steadiness and core competency. Both the design of the mark and its shade of magenta tie closely to the industry PharmCon serves across the spectrum of healthcare providers.

PharmCon serves several different audiences through its own grouping of brands and products. Throughout the PharmCon family, the "PharmCon" part of these logos never changes; the product line name, color palettes, and marks do the work.